Description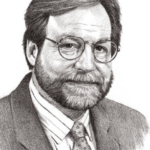 Timothy Ord is President, Editor, and Publisher of The Ord Oracle, which is an electronic advisory newsletter that recommends S&P, NASDAQ, and gold stock trades.
He is frequently listed as one of the top-ten market timers in the country.
Timer Digest ranked him the #1 gold timer for the one-year period ending January 13, 2006 as well as the #2 gold timer and the #5 S&P timer for 2004.
The Ord Oracle Hotline is updated twice a day during market hours: 9:45a and 3:15p Eastern.